Little Girl was Afraid to Wear Princess Dress to Cinderella Movie, so Her Tattooed Uncle Did This
A man with lots of tattoos has become the internet's favorite uncle after his photos wearing a dress for his four-year-old niece have gone viral.
In the photos that instantly became an internet hit, the 26-year-old muscular and bearded actor and his niece Izzy were both wearing sparkly princess dresses.
Apparently, little Izzy wasn't feeling confident wearing a princess dress to a Cinderella movie. Jesse didn't want his niece to feel uncomfortable and embarrassed wearing the cute outfit so he decided to accompany her wearing a similar outfit to a cinema house in Florence, Alabama.
The 4 year old was afraid that she would be the only person wearing a princess dress at a theater.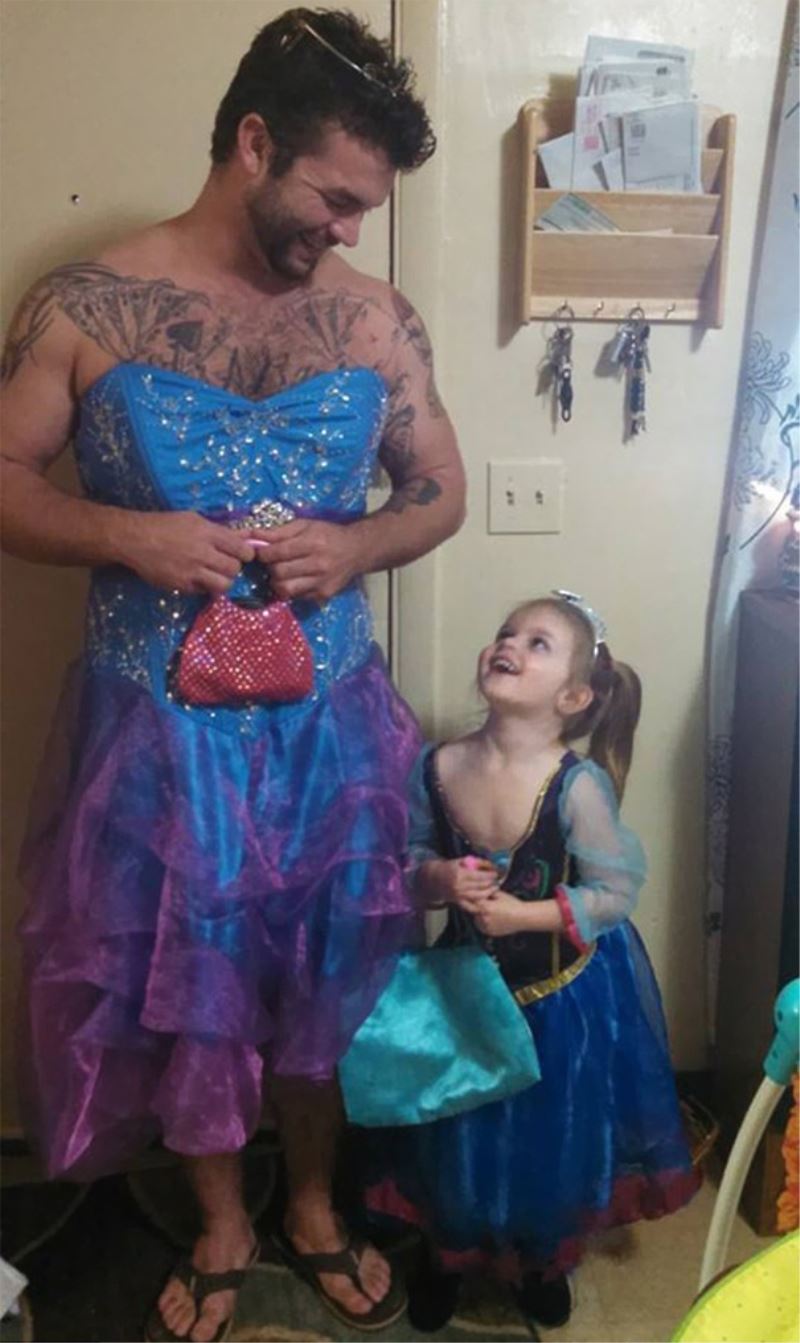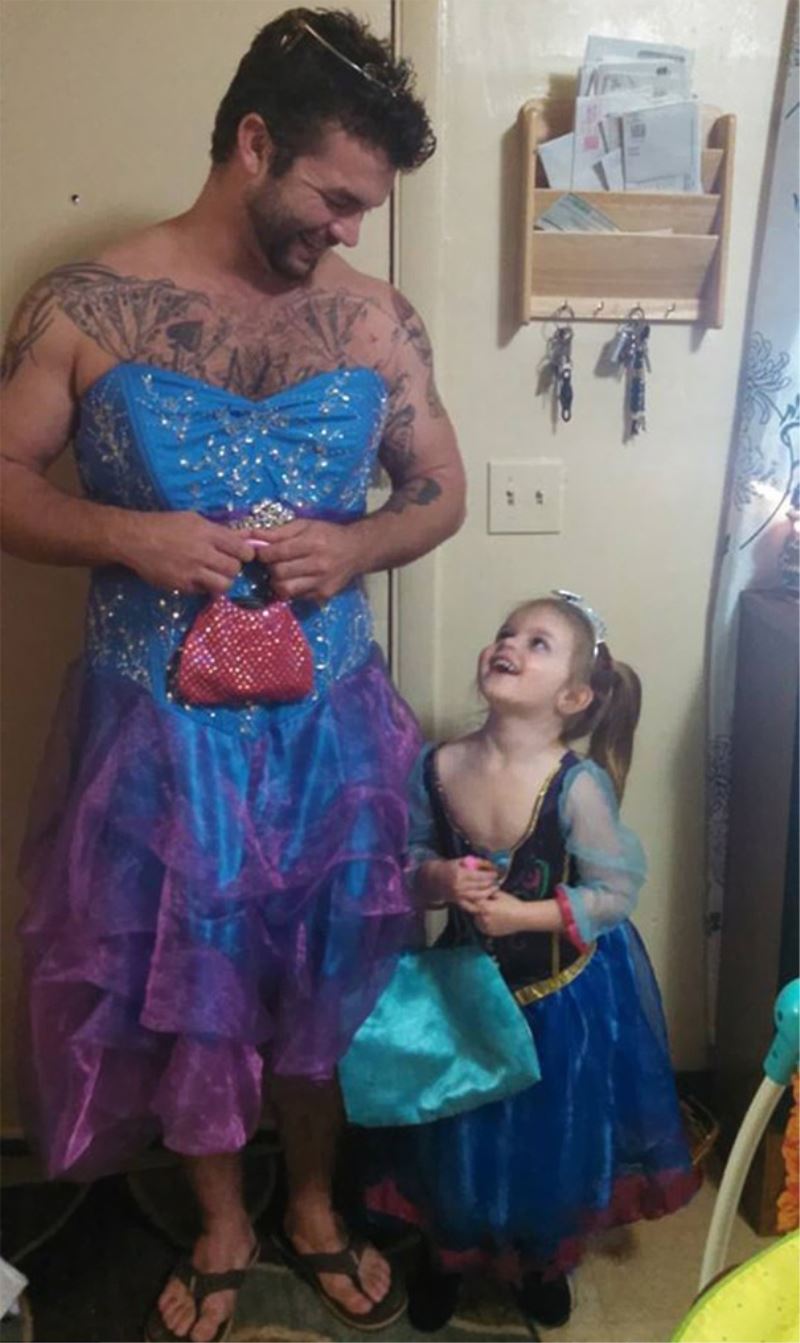 So her uncle did the unthinkable. He also dressed as a princess to make her confident.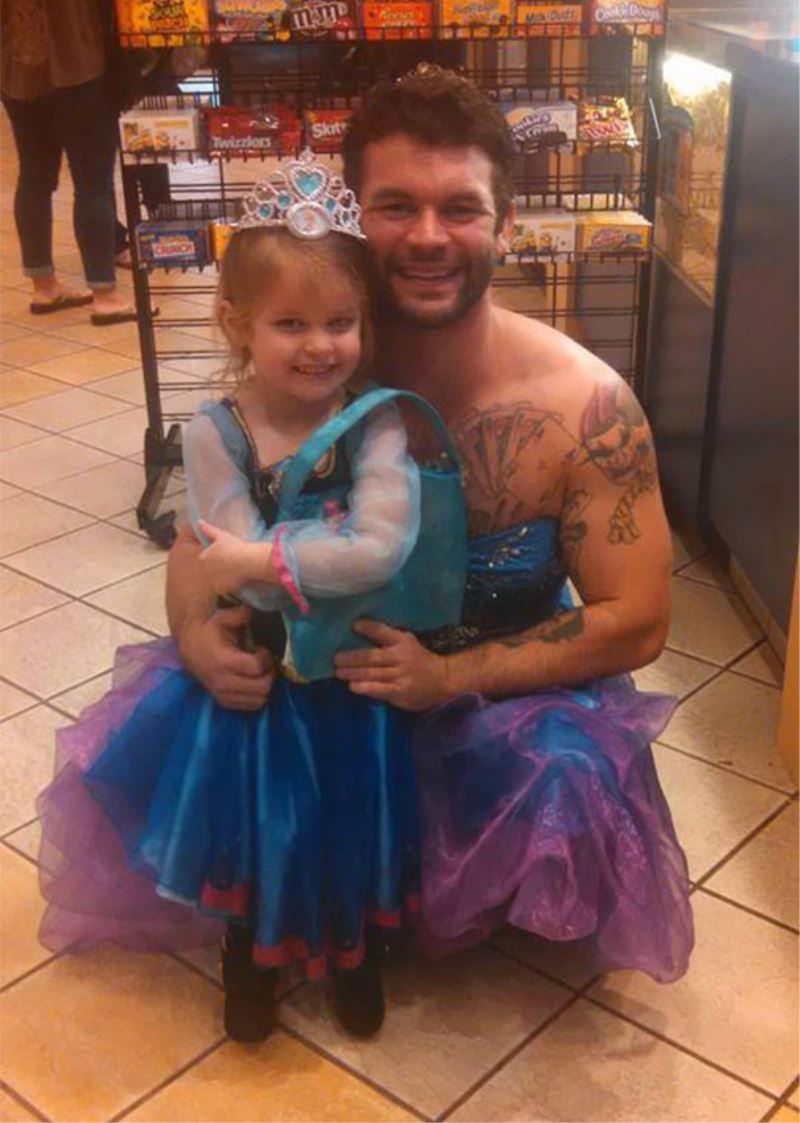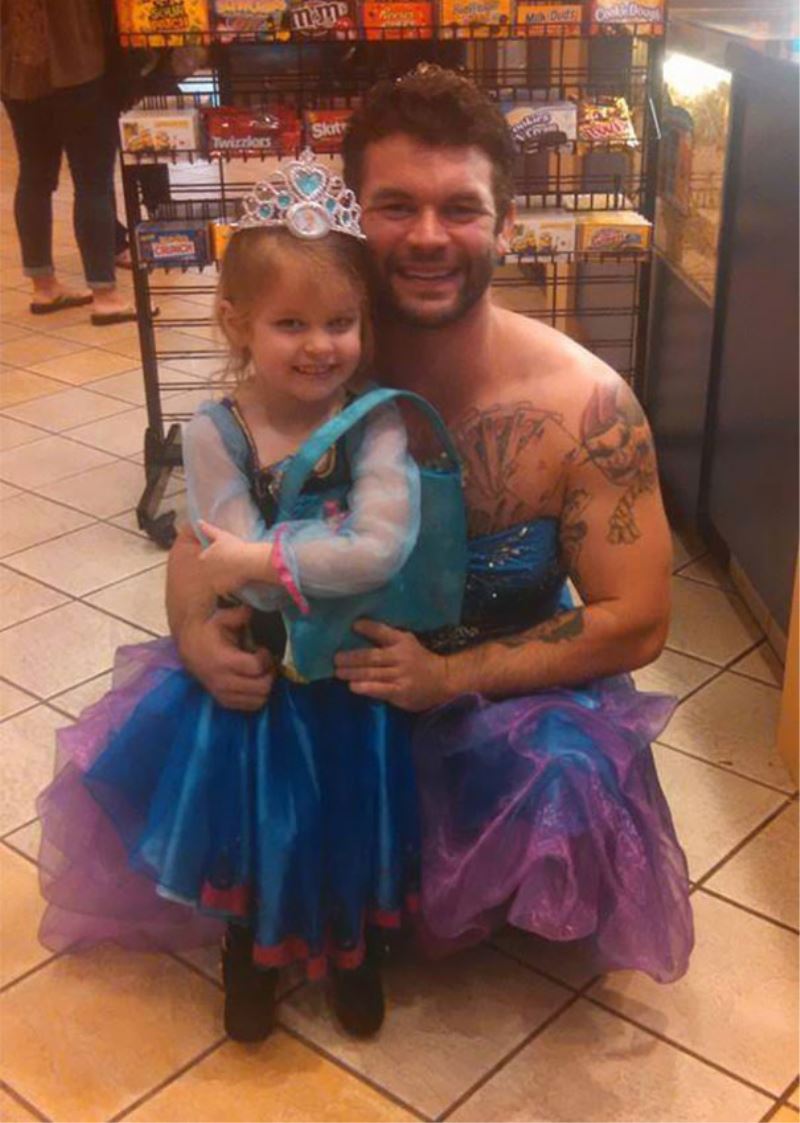 According to reports, Jesse was able to borrow a prom dress from a pal. Izzy helped style her uncle's outfit by providing the tiara and handbag.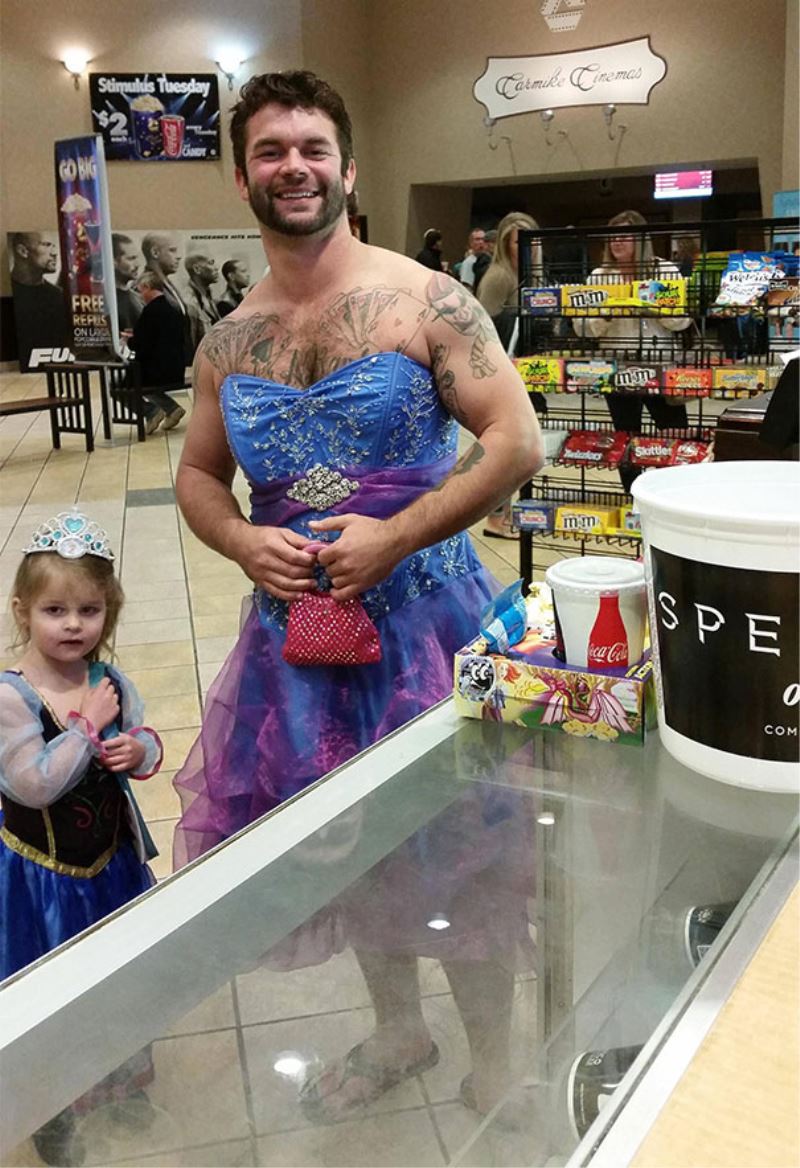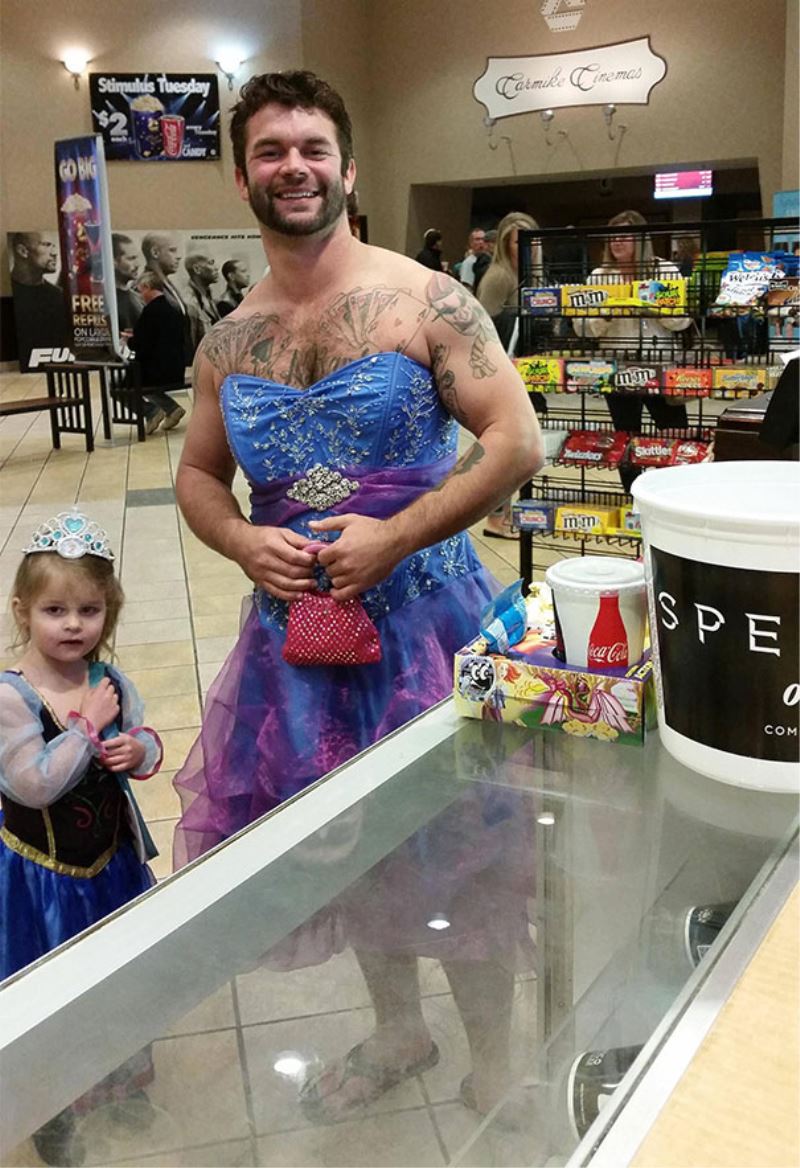 "If it's going to make her happy, I'll do it. I don't care"